The Nigerian Defence Academy NDA is like any other higher institution in the country.The only difference is that The Nigerian Defence Academy NDA engage it's students in both military trainingband educational teachings too.To apply for The Nigerian Defence Academy NDA, you have to go through the same process which other candidates seeking for admission in other universities in the country.Though it's called Nigerian Defence Academy,many candidates from other countries are still oportuned to study in the school.
Before you can join the Nigerian Defence Academy NDA, you need to possess some certain requirements.
NIGERIAN DEFENCE ACADEMY NDA REQUIREMENTS
You must have completed your senior secondary school And possess your O level certificate either NECO,WAEC,NABTEB,GCE or any other equivalent.
You must have your first school leaving certificate And your primary school testimonials to qualify you to join.
You are to be medically, mentally and physically fit.no deformation of the body is welcomed.drawing of tattoo on your body is highly prohibited.
You must be between the ages of 17 and 22 years.Note that only air force takes candidates that are 17 years and maximum 18 years.while army and navy are from 18;years to 22 years
Your Hight Must not be Less than 1.68 meters for males and 1.58 metres for female
All applicants must be single and not entitled to support anyone throughout the period of your training in the Nigerian Defence Academy.
You are to present your state Of indigen certificate to be sure of your state.
You are to be free from any previos criminal acts.
NIGERIAN DEFENCE ACADEMY NDA REGISTRATION
To register for the Nigerian Defence Academy,You have to follow this steps to register successfully.
Firstly you need to register for JAMB and you must choose Nigerian Defence Academy As your first choice in the university of choice field.
After that visit the Nigerian Defence Academy recruitment portal via http://rcapplications.nda.edu.ng
You have to purchase access code from the portal which is needed for the registration.it costs approximately 3500 naira only.once The pin is given to you, you proceed to the Next Level Of registration.please make sure your payment is made through the site because only payment done through the site is acceptable.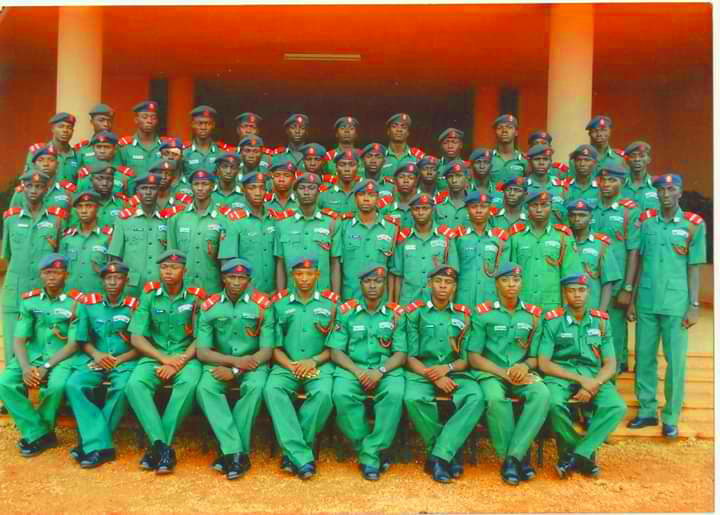 The next is just to fill in all your details and everything required.please don't give any false details about your self if not, you Will end up putting your self into trouble because you Will be disqualified immediately and hand over to police for further persecution.once you finish your registration, you submit your application and print out your copy.
Please Note it's better for you to visit any nearest Cyber cafe for assistance if you are confused on how to go about it.because once you make mistakes, you may be disqualified automatically.
In conclusion, Nigerian Defence Academy students spend 4 years for navy and air force and 5 Years for Army before you can graduate and become an officer.Please note that once you pass out from Nigerian Defence Academy, you will and Officer of the Nigerian Military automatically and Will be posted were you will Start your duty as an officer immediately.
Note that The Nigerian Army SSC and DSSC also train in the Nigerian Defence Academy too but their own training is just nine months of military training because they are already graduates And And military training is given to them.
Nigerian Air force and Navy Train their own DSSC in their own base respectively.
If you don't know the difference between DSSC and SSC Please follow this link to learn more.https://bleala.com/2019/05/20/difference-between-dssc-and-ssc-in-the-nigerian-army/
Should Incase you have any questions don't hesitate to drop your comments below.You will be answered within 24 hours.