Wizkid whose his real names are AYO Balogun is a Nigerian Artist previously signed in into EME Records by bankyW.He Later went on to open his own record label called star boy after leaving EME some years back.Wizkid has gone international and is recognized all around the world.
WIZKID'S BIOGRAPHY
Ayodeji Ibrahim Balogun Popularly known as Wizkid was born in July 16 in the year 1990. He was born in Surulere Lagos State.wizkid is a Nigerian Singer who started his music career at the age of 11.he released an album in the group he joined in the church he worships where they were called Glorious Five.
He was later signed into EME music group owned by banky W which means Empire Mates Entertainment.he later released his first single in EME records which made him to popular which was titled Holla At your Boy in the year 2010.Wizkid was the first Nigerian artist to have up to 1 million followers on Twitter.
WIZKID'S SONGS
After the release of Wizkid's first single titled Holla at your boy in the year 2010,wizkid came back with more tracks which was also hits back to back. The Songs Include Tease me, Don't dull,Love my baby.They were all in his album which he released in the year 2011 which he tittled super Star. The album consists of 17 tracks.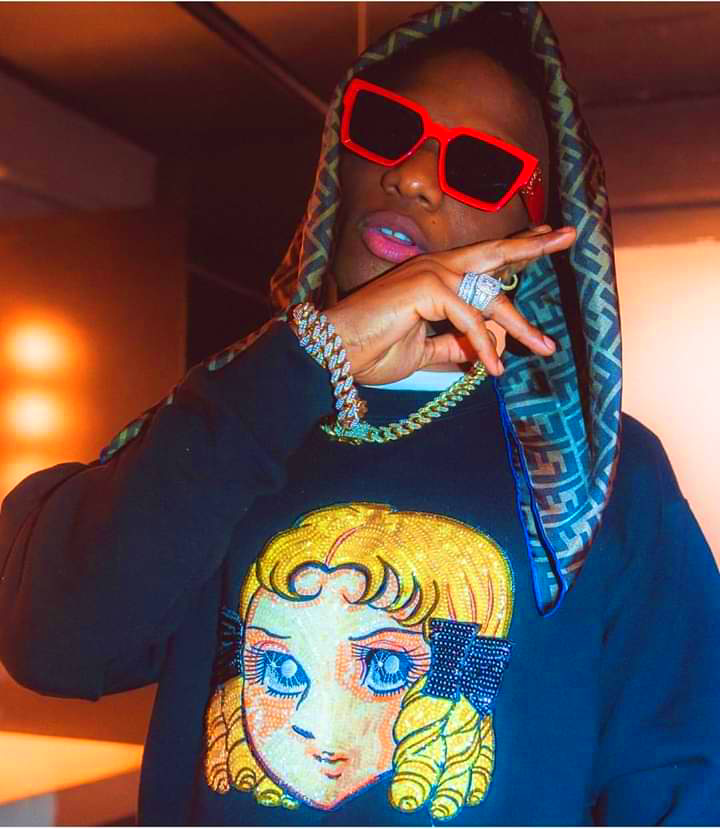 Say my name – produced by E.kelly
No Lele – produced by mastercraft
Scatter the floor – produced by Jay sleek
pakurumo – produced by samclef
slow whine ft banky W – Produced by samclef
Love my baby – produced by shizzi
Gidi girl – produced by DJ klem
Oluwa no ni – Produced by Jay sleek
Don't dull – produced by samclef
Tease me – produced by samclef
EME boys ft banky W and Skales – produced by mastercraft
What you wanna do – produced by samclef
For me ft wande coal – produced by Jay Sleek
Holla at your boy – produced by DJ Klem
Wad up – produced by samclef
Shout out – Produced by Q beats
Wiz party Freestyl.
WIZKID ALBUMS
After the release of the first album,wizkid later came up with two other albums which He titled
EMPIRE STATE OF MIND
Empire State of mind is wizkids second album.it consist of 7 tracks.The album was released in the year 2012 after the release of the first album Super Star. Below is the full tracks in the album.
Baddest boy
Dance For Me
Ko MO Le
Get down tonight
Sun mo mi
don't delay
change.
2.AYO
After the release of the second album by wizkid, he later came back with another album titled AYO which consists of so many other tracks like,
On top of your matter
Joy
Jaiye Jaiye
Show you the money
Bombey.
Wizkid has done some other international and local Songs with different artist which includes
Fever
Sweet Love
Come closer ft Drake
Gbese ft Trey songs
Ghetto Youth
Daddy yo
Manya
Baba Nla
Final
Odo
Medicine
No body
Picture Perfect
African bad Girl ft Chris Brown
WIZKID NET WORTH
Wizkid is one of the best international artist in Nigeria who has done so many international collaboration with many international artists like Chris Brown,Akon,Drake and many more.
Wizkid net worth is about 12 Million dollars according to Forbes Currently,wizkid is the richest musician in Nigeria according to 2019 Ranking.
Wizkid Awards
Wizkid has won so many awards since he started his career in the Music Industry.he is one of the Nigerian artist who has won so many awards both local and international.
LIST OF WIZKID AWARDS
BET Awards two times, MOBO Awards three times,Five times Headies,Channel O Music Video Awards 3 times, Six times Nigeria Entertainment Awards , Ghana Music Awards two times,Dynamix All Youth Awards two times , Soundcity MVP Awards two times, three times Billboard Music Awards s,IHeartRadio Music Awards two times, two times
City People Entertainment Awards one Future awards.