Do you have dreams of making money online through your YouTube channel? Or searching for how to make money on YouTube? Do you want to start a Youtube channel but don't know how? If you're nodding your head right now, so, you're in luck! Making money on Youtube is easier than you think. Let's get started
What is YouTube?
YouTube is a video-sharing platform and social media website where users can upload, view, share, comment, and monetize videos. It has become one of the most popular online apps and websites for content creators to share their videos with a global audience. 
Also, it provides users with different features, such as subscribing to channels, creating playlists, and creating their profiles. With over two billion monthly active users, YouTube is an essential platform for anyone wanting to grow their business or personal brand and make six figures in income. 
How Much Can You Make As A YouTuber in Nigeria?
Depending on the niche you specialize in or the number of views your videos get, on average, you can make above $1000 monthly as a youtube in Nigeria.
You can earn from $2,000 to $15,000 per million views on YouTube depending on your niche and target audience. 
How To Make Money on Youtube
To make money through your youtube channel, you can consider the following.
1. Join YouTube Partner program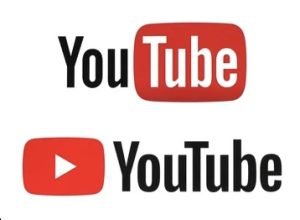 YouTube Partner Program is an opportunity for YouTube content creators to monetize their videos by displaying ads in them and making money from them.
To become eligible for the program, you need to meet Youtube monetization criteria. This includes a minimum of 1,000 subscribers and 4,000 watch hours in the last 12 months. Additionally, your channel must also comply with YouTube's Terms of Service and Community Guidelines.
Once you meet the eligibility criteria, you can apply for the program and submit your channel for review. Your application will be reviewed to determine whether it meets YouTube's advertiser-friendly content guidelines. If approved, you'll become a YouTube Partner and can start making money from your videos!
2. Join an affiliate programs
Another great way to make money on YouTube is to join affiliate programs.
What are affiliate programs?
An affiliate program is an agreement between a company or individual and another company or individual where the affiliate promotes the other's product or service in exchange for a commission on sales. With YouTube, you can join affiliate programs to monetize your videos. 
Below are some popular affiliate sites for YouTube videos:
Amazon Associates: The Amazon Associates program lets you earn a commission on qualifying purchases made through special links that you can put in your video descriptions. 

Clickbank: This popular platform lets you promote digital products to earn commissions for every sale you generate. 

ShareASale: Through this site, you can find thousands of merchants offering affiliate opportunities with their products. 

Commission Junction: This network allows you to promote products from over 3,000 merchants and earn commissions from each sale. 

Rakuten Marketing: This network features more than 20,000 merchant partners with whom you can work with to promote their products and services. 

eBay Partner Network: This program allows you to earn commissions by promoting eBay's products in your videos. 
3. Use sponsorship 
Sponsorship is a great way to make money on YouTube. 
With sponsorship, you partner with a brand and they provide you with the financial backing to create content. You can work out an agreement where you get paid for every view or a flat fee for each 
4. sponsored video.
To find potential sponsors, search online for brands and businesses in your niche. Reach out to them and let them know what kind of content you create and why it's valuable to their audience.
You can also check out websites like Famebit, which offer sponsorship opportunities directly to YouTubers.
When entering into a sponsorship agreement, make sure you understand the terms and conditions of the deal.
Before I wrap up this article, I will like to tell you that by leveraging sponsorships, you can make money on YouTube without relying on ad revenue or affiliate marketing. Also, if you have loyal fans, sponsors may be more willing to invest in your content, allowing you to further monetize your channel.
5. Sell courses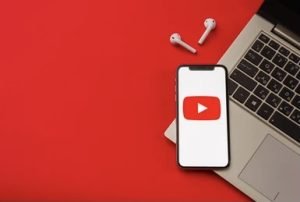 Selling courses is a great way to make money on YouTube as it allows you to leverage your existing skills and create passive income. If you're an expert in a field or have a valuable skill, you can monetize your knowledge and turn it into a profitable course.
Creating and selling courses has become easier with the availability of platforms like Teachable and Thinkific, which provide tools for creating courses, setting prices, and collecting payments. You can then use YouTube as a platform to promote your course and reach out to potential buyers.
When creating a course, make sure that the content is unique and engaging so that people will be interested in buying it. 
Once you've created your course, promote it on YouTube by creating videos about the topics covered in the course. Include clips of you teaching the concepts, tutorials on how to do something related to the course, and other materials that will give people an idea of what they'll learn when they buy the course.
Selling courses on YouTube is a great way to generate passive income and monetize your expertise.
Read Also: How To Invest 200k In Nigeria For Higher Returns | Full Guide
6. Get your fans to pay you directly
Do you know you can get your fans or followers to pay you directly? If you don't know, you have read this and you know it today. Here are the ways you can make money on YouTube by getting your fans pay to you directly.
Offer Premium Content: You can set up a subscription service or offer exclusive content to fans that pay for it. This could include premium videos, live streams, or even one-on-one consultations. 

Leverage Donations: You can ask your fans to donate money directly to your account. You can also set up a donation page with popular services such as Patreon, Ko-fi, or PayPal. 

Create Merchandise: Sell merchandise related to your YouTube channel and have your fans purchase items from you. T-shirts, mugs, hats, and other branded items are a great way to monetize your channel. 

Ask for Tips: If you're doing live streams, ask your fans to tip you during the stream. This can be done through PayPal, Google Pay, Venmo, and other payment apps. 

Launch an Online Store: You can create an online store and sell products that are related to your niche or content. You can also create digital products such as ebooks and digital art pieces. 
FAQ
How many views do you need to get paid on YouTube?
The exact number of views required to make money on YouTube varies based on the CPM rates set by advertisers and other factors, but typically you'll need a minimum of 4,000 watch hours and a minimum of 1000 subscribers to start earning. 
However, the more views you have, the higher your CPM will be, so it's important to build your audience and generate as many views as possible to maximize your potential earnings.
How many views on YouTube do you need to get $1000?
If you want to make $1000 from your YouTube channel, you need to have around 500,000 views. This is because on YouTube, you make money from the ads that are displayed on your videos. The amount of money you make from these ads depends on how many views your video has. 
On average, for every 1000 views, you can make around $1 – $3. So if you want to make $1000, you would need approximately 500,000 views. 
How much does YouTube pay per 1M views?
On average, you can expect to earn anywhere from $2,000 to $15,000 per million views.