Nigerian Army dssc recruitment.
The Nigerian Army DSSC is only meant for Graduates.Its a training program organized for students who have interest in joining the Nigerian Army after passing out from higher institution. It's normally 10 months training. Sometimes people refer to it as SSC meanwhile,there is a huge difference between the two and they also have similarities also.
If you want to know their differences,Please refer to this link. https://bleala.com/2019/05/20/difference-between-dssc-and-ssc-in-the-nigerian-army/
Before joining the Nigerian Army DSSC there are some requirements which you must posses.
NIGERIAN ARMY DSSC REQUIREMENTS
The Nigerian Army DSSC requirements is not really a hard one.
First,You Need to be a Nigerian by birth.
You need Your First School Leaving certificate.
You need not less than 8 recent passport photographs.
Your certificate of state of origin is required also.
Your Birth certificate or Age Declearation is needed and make sure it is valid.
Any body in which you are applying for, you need to provide membership certificate.
You must not have children, which means applicants must be single
Your age bracket must be between 18 and 28years.
You must not have any illness at the time of applying,meaning you have to be medically,mentally and physically ok.
If you are a male,your hight is not supposed to be below the hight of 1.69 meters.
If you are a female,you are not supposed to be below the hight of 1.68.
You have to provide your NYSC certificate or letter of exemption which exempt you from doing your service.
The only people it normally works for is government workers who will not have chance for NYSC.
Two well known people must referee you and stand as your guarantor that they know you and you have a good character.
HOW TO APPLY FOR NIGERIAN ARMY DSSC
You need to visit the Nigerian Army recruitment portal http://www.nigerianarmyms.ng Now there are some questions some people ask I will answer briefly.
HOW TO JOIN THE NIGERIAN ARMY AS A GRADUATE
This is some questions people also ask.
You can join the Nigerian Army as a graduate just like DSSC except you want to apply as trades men but not that you can't use your university certificate for that.
So joining the Nigerian Army as a graduate is the same thing as joining the Nigerian Army through DSSC.
WHAT RANK WILL BE GIVEN TO ME WHEN I PASS OUT AS DSSC
When you pass out as DSSC ,You will be given the rank of second lieutenant which is also called one star.
You will be promoted to the Next Rank which is Lieutenant after 4 years of service.
Not that as a DSSC there are some ranks that you can't reach except you covert to regular.
Regular officers are those officers who passed out from Nigerian Defence Academy after 5 Years of both Military and educational training.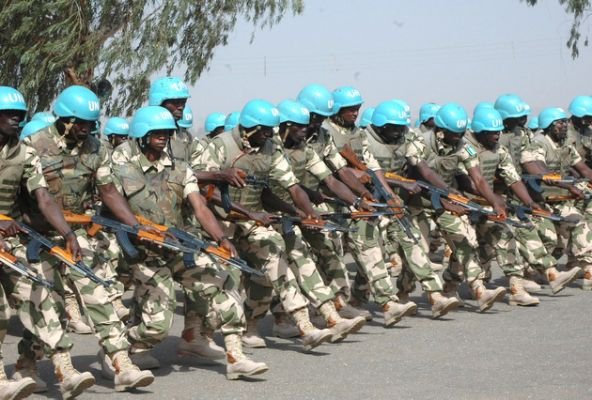 HOW MANY YEARS CAN I SERVE BEFORE I RETIRE
The Nigerian Army DSSC is just like contract. Those who joined the DSSC, Majority of them are old and can't do the military work more than 10 years.
So in this case, I say that there is no specific year meant for DSSC because once you are getting old,even if it's 5 years you have served and you are getting old, you will be retired from the job by the military which is called compulsory retirement.
If you are not that old, you can convert to regular officer and you may be lucky to reach the rank of brigadier general.