Are you looking for a way to make extra money online by trading gift cards? Or do you want to learn how to make money online by trading gift cards? Worry no more, you'll find something useful in this guide about the subject matter. 
What is a Gift card?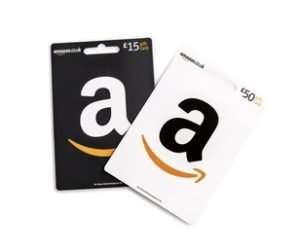 A gift card is a prepaid card that allows you to purchase goods or services from a specific company. Gift cards can be purchased at many retail stores and online, and range from $10 to $1000. 
Gift cards are typically issued by major companies such as Amazon, Walmart, Target, Best Buy, Apple, and more.
What is Gift Card Trading?
Gift card trading is an online activity that involves buying and selling gift cards for a profit. It is a relatively new form of investment which has become increasingly popular in recent years.
Gift card trading allows users to purchase gift cards at discounted prices and then resell them for a higher value, giving them the potential to make cool money online.
The Benefits of Trading Gift Cards
Increased financial flexibility: Trading gift cards can be a great way to increase your financial flexibility by giving you access to money you wouldn't have otherwise. You can buy discounted gift cards from sites like Raise and CardCash, which can save you up to 30% off the regular price. 
Easy to use: it is easy and convenient way to make money online without any special skills or knowledge. 
Low transaction fees: When you trade gift cards online, you often don't have to pay any transaction fees. This is a great way to keep your costs low while maximizing your profits. 
Fast turnaround:  Unlike traditional investments, trading gift cards offers a fast turnaround time. You can typically buy and sell gift cards within 24 hours.
Read Also: What are The Best Businesses to Start in Nigeria in 2023 with Low Capital?
How to Get Started
Choose a reputable trading platform: To get started trading gift cards, you will need to choose a reputable trading platform. It's important to research the different platforms available, as each one has its own features and fees. Make sure you read the terms and conditions carefully before signing up.

Decide what type of gift cards you would like to trade: Before you can begin trading gift cards, you need to decide which type of gift cards you would like to buy or sell. Popular types include Visa and Mastercard, Amazon, and iTunes. Researching the various cards available can help you make an informed decision.

Create a portfolio: Once you have decided which type of gift cards you would like to trade, it is time to create a portfolio. A portfolio is a collection of gift cards that you plan to buy or sell on the trading platform.

Monitor the market: Once you have set up your portfolio, it's important to monitor the market for the best deals. You should be aware of current market trends and keep an eye on the prices of gift cards that you are interested in buying or selling. 

Set limits and goals: When trading gift cards, it's important to set limits and goals for yourself. Decide how much money you are willing to invest, and set goals for how much profit you hope to make. 

Buy and sell: Once you are comfortable with the market, it's time to start trading! Buy gift cards at a lower price than their value and then sell them at a higher price to maximize your profits. Keep track of your trades and watch your portfolio grow.
The Risks of Trading Gift Cards
Every market has different risks, kindly consider the following risks.
Fraud: Fraud is a major risk when trading gift cards online. Scammers may try to sell you fake cards, or cards that have already been redeemed. To protect yourself from fraud, always buy from reputable sources, such as sites that have a secure payment system and customer reviews.

Exchange Rate Fluctuations: Exchange rates can change quickly and can affect the value of your gift cards. This is particularly true if you're trading foreign currency. Make sure to stay up-to-date with exchange rates before trading to avoid potential losses.

Taxes: Depending on where you live, you may be required to pay taxes on profits made through trading gift cards. Make sure to familiarize yourself with the relevant tax laws and regulations in your area to avoid any surprise fees or penalties.

Time Commitment: Trading gift cards requires dedication and research. You need to be prepared to spend time researching trends and exchanging cards to get the best possible deals. If you don't have the time or energy to dedicate to this process, it might not be worth it for you. 

Regulations: Different countries and states have different regulations when it comes to gift card trading. Make sure to research the relevant regulations before trading so you don't run into any legal issues.
Tips for Successful Trading
Research the market

: Before you start trading, it's important to understand the current trends and market value of gift cards. This can help you get a better idea of when to buy and sell cards. 

Compare prices:

Don't just settle for the first price you see, take the time to compare prices from various sites and stores to get the best deal.

Look for discounts:

Many retailers offer discounts on gift cards, so look for deals that can help you save money.

Know the limitations:

Understand any expiration dates, terms and conditions, and restrictions associated with each card before you purchase it. 

Use secure payment methods:

When making payments for gift cards, always use secure payment options such as PayPal or credit cards with fraud protection. 

Invest in quality products

: Buy good quality cards from reliable sources to maximize the potential profits you can earn from them. 

Stay up-to-date:

Keep up with industry news and new developments so that you are aware of any changes in the market that may affect your trading strategy.
Check this: 10 Lucrative Business Opportunities you can start with 100k in Nigeria
How to make money online trading Gift Cards in Nigeria
To make money through trading Gift cards is very easy. It has become increasingly popular in Nigeria.

However, they are different gift cards in Nigeria, the most popular gift ones in Nigeria include Amazon Gift Card, Walmart Gift Cards, Visa Gift Card, Mastercard Gift Cards, Apple iTunes Gift Cards, Google Play Gift Cards, Steam Gift Cards, and PlayStation Network Gift Cards.
There are several ways to make money trading gift cards in Nigeria. One option is to use online marketplaces like Bitcointalk and LocalBitcoins. These platforms allow you to easily find buyers and sellers for your gift cards. 
Another option is to create your online store where you can list your gift cards for sale and find buyers and later on refer them to your website. You can also join social media groups dedicated to trading gift cards and connect with potential buyers.
Once you've found a reliable buyer or seller, always take the time to check that they have the funds they need to complete the transaction and ask questions if necessary. 
Lastly, make sure to keep your transactions safe by only working with buyers or sellers who have secure payment systems in place. Also, never accept payment outside of secure payment methods such as PayPal or bank transfer.
By following these tips, you can make money online trading gift cards in Nigeria safely and securely.
FAQ
Is gift card trading profitable?
Yes, gift card trading can be highly profitable.
How does Gift Cards trading works?
Gift card trading involves buying and selling gift cards for a profit. Gift cards are purchased from retailers and then sold on platforms such as eBay or specialized websites. 
The trader looks for undervalued gift cards and buys them at a discounted rate, then sells them back to buyers at the face value. The difference between the purchase price and sale price is the trader's profit.
Which app is best for earning gift cards?
If you're looking for an easy way to earn gift cards online, there are a few apps that can help you get started. Below is a list of some of the most popular apps used for earning gift cards, they include:
Also read: Types of Business Investments That Will Make You Lose Money