Do you want to learn how to make money in real estate without investment? Be calm because you're on the right blog post.
There are so many ways to make passive income. One of them is starting a real estate without money. 
That sounds ridiculous, right? It's possible to start a real estate without money and in return earns thousand of Dollars or Naira monthly.
This can only be done with the right approach. Not to waste much of our time, let's get started.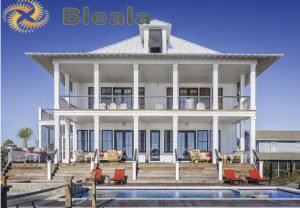 I am aware that the question ringing in your mind is what real estate is, how it works, and how you can start it without even investing a penny.
We are aware that real estate involves buying and selling landed property for profit. This type of life time investment requires a lot of money for a start-up. 
This said you can start making money without investing in real estate if only you can put into consideration the following.
Become a real estate agent
To make mad money in Nigeria, you can become a real estate in Nigeria.
A real estate agent is a professional business-oriented person who helps clients buy, sell, and rent properties.
They act as intermediaries between buyers and sellers and perform tasks such as listing properties, negotiating deals, and conducting property viewings. 
The main work of a real estate agent is to assist clients in the buying and selling of properties, offering guidance and expertise to ensure a smooth and successful transaction between clients and sellers.
In our country Nigeria, real estate agents earn commissions by helping clients in the buying and selling of properties.
The commission rate is majorly between 5-10% of the transaction value. This is indeed the right way to make money in real estate without investment 
Offer excellent Services to Real Estate Companies
Another way to make passive income in real estate without necessarily investing is by offering services for the real estate owner.
These services include property management services, where you manage the day-to-day operations of a rental property for a fee.
On the other hand, you can provide staging, what this primarily means is that the agent helps prepare a property for sale by arranging furniture and decor to make it more appealing to potential buyers.
Lastly, you can provide photography services. You can employ a photographer to take professional photos of properties to showcase them to customers. 
Earn from Referral fees
The best way to make money in real estate without investing is by referring customers to the real estate and earning fees from it. This is not common in Nigeria. However, many western countries such as the USA, China, and others countries use this method. 
Generally, the referral fee is higher than the agent fee. So, if you can refer people to real estate companies, you will surely get monetary compensation.
YOU MAY ALSO BE INTERESTED: 7 Ways to Invest Online and Double Your Money in 1 Year
Engage property Fix and Flip
Fix and flip refers to the way of purchasing a property at a lower price, renovating it, and then selling it for a profit.
The real estate agent, in this case, offers renovation services to the property owner and makes money by increasing the property's value through the renovations.
This is a better way of making money in real estate if only you can put in little capital or borrow from a friend to perform this task.
Frequently Asked Questions 
How can beginners make money in real estate?
As a beginner, your can make more money in real estate by working as an Agent for different real estate companies. 
Thanks for reading.