Are you considering taking out a loan from Keystone Bank in Nigeria? Take away your fears, we will provide you with the right information.
How to get a loan from Keystone bank
What is Keystone Bank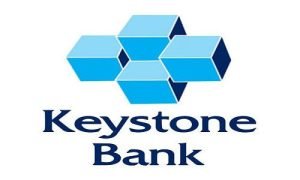 Keystone Bank is one of the leading banking and financial services providers in Nigeria. Keystone bank was Established in 2011 by a group of persons from Nigeria and it offers its customers different services such as deposits, loans, credit cards, mortgages, money transfers, and more.
Though not a well-known bank but has several branches located throughout Nigeria for those who prefer to do their banking in person.
What are the types of loans offered by keystone bank
Personal Loans: Keystone Bank offers a range of personal loans to meet your financial needs, ranging from personal cash loans to student loans and vehicle loans. The personal loan is designed to meet your personal financial needs and is tailored to your individual situation.
Home Loans: Keystone Bank offers a variety of home loans, such as first home buyer loans, refinance loans, investment property loans, and construction loans. The bank's loan products provide the flexibility you need to buy a home with the features you want.
Business Loans: Keystone Bank offers a range of business loan products to meet the needs of businesses, such as start-up capital, working capital, and equipment financing. Whether you're starting a business or expanding an existing one, Keystone Bank can help you get the capital you need to achieve your goals.
Agricultural Loans: Keystone Bank offers agricultural loan products to help farmers in Nigeria finance their projects and investments. The bank's agricultural loan products are designed to help farmers increase their productivity and profitability by providing them with the necessary capital for their operations.
Car Loans: Keystone Bank also offers car loans to help customers finance their vehicles. The bank's car loan products provide competitive interest rates and flexible repayment terms.
Student Loans: Keystone Bank offers student loan products that are designed to help students finance their studies.
Requirements for getting a loan
Read Also: How to Get a Loan from Guaranty Trust Bank in Nigeria
Applicants must have a valid means of identification (e.g National ID Number, driver's license, international passport,).
Bank statements for the last 3 months.
Proof of Income: Salary slips or tax receipt.
Proof of address (e.g., Utility bills, tenancy agreement).
Business registration documents or certificate of incorporation if the loan is for a business purpose.
A completed loan application form, which can be obtained at the nearest Keystone Bank branch or on their website.
Depending on the type of loan, applicants may also need collateral, such as property title deeds or vehicles.
What are the repayment terms for a loan from Keystone Bank
I have always mentioned that the repayment terms for a loan from Keystone Bank depend on the type of loan taken, the size of the loan, the amount borrowed and the terms of the loan agreement. Generally speaking, the repayment terms for a loan from Keystone Bank include the following:
Repayment Period: All loans must be repaid within an agreed-upon period of time which can be anywhere from 1 to 10 years.
Repayment Frequency: All loans must be repaid by the repayment frequency set out in the loan agreement which can be weekly, fortnightly, or monthly payments.
Interest Rate: All loans incur interest at varying rates, depending on the type of loan, size of loan, and creditworthiness of the borrower.
Penalty Charges: Any late payments on a loan from Keystone Bank will incur penalty charges, as specified in the loan agreement.
Loan Origination Fees: Loans from Keystone Bank may incur an origination fee, which is charged as a percentage of the total loan amount.
Other fees: Other fees may apply to a loan from Keystone Bank, including early repayment fees and overdraft fees. These fees and charges are outlined in the loan agreement.
What other conditions must be met?
In order to get a loan from Keystone Bank in Nigeria, there are a few other conditions that must be met.
First, the applicant must be of legal age and have a valid Nigerian ID card. They must also provide proof of a regular source of income. This can be through a job or self-employment.
Second, the applicant must have a good credit history with no delinquencies or defaults on previous loans.
Third, applicants must provide collateral to secure the loan. This is usually an item of high value such as land, a car or other property.
Fourth, applicants must provide proof of the purpose of the loan. This could include business plans, education transcripts, and medical records depending on the loan type.
How to apply for a loan from Keystone Bank
1. Visit a Keystone Bank branch: To apply for a loan from Keystone Bank, visit your local Keystone Bank branch in person and bring the necessary documents, such as proof of identity, proof of address, bank statements, and other relevant financial documents.
2. Fill out an application form: Once you arrive at the bank, you will need to fill out an application form that includes all of your personal information, income sources, credit history, and other financial details.
3. Submit your documents: After filling out the application form, submit the required documents to the bank. This could include proof of income, bank statements, credit reports, and other relevant financial documents.
4. Meet with a loan officer: After submitting your documents, you will need to meet with a loan officer to discuss the terms of your loan. During this meeting, you should discuss the loan amount, repayment terms, and any other questions or concerns you may have.
5. Sign the loan agreement: After the meeting with the loan officer is complete, you will need to sign the loan agreement. This agreement will outline all of the terms of the loan and should be read carefully before signing.
6. Get approved: Once you have signed the loan agreement, it will be sent to the bank's underwriters for approval. If approved, you will receive the money from Keystone Bank within a few days.
By following these steps, you can easily apply for a loan from Keystone Bank.
My advice for you is to always remember to read through all of the loan documents carefully before signing and make sure that you understand all of the terms of the loan.
Frequently Asked Questions (FAQs)
Below are some of the questions people frequently ask on the web.
How do I get loan with keystone bank USSD code?
To get a loan with Keystone Bank using  USSD code, follow these steps:
Dial *7111# on your mobile phone
Enter your unique customer ID (if you are an existing customer) or enter your registered phone number (if you are a new customer).
Select the type of loan you need and the amount you require.
Enter the duration for repayment and accept the terms and conditions.
Enter your debit card details for verification.
Submit your application
Confirm the details entered and proceed with the loan request.
Your loan will be processed and approved within minutes and you will receive an SMS notification informing you that your loan request has been accepted. Your loan amount will be transferred directly into your bank account within 24 hours.
You can also use Keystone Bank USSD code to check your loan balance and repayment history. To do this, dial *322*082#, enter your unique customer ID or registered phone number, select "My Loan", and then choose "Check Loan Balance". You will then see your balance due and repayment history.
What is the code for the Payday loan?
The USSD code for Pay day loan from Keystone Bank Nigeria is *7111*00#. This code is used to apply for a quick, short-term loan with a repayment period of 30 days or less. The loan amount is usually capped at ₦50,000 and may vary depending on the type of loan and eligibility.
To apply for a Payday loan, dial *322*082# on your registered phone number and follow the screen.
Thanks for reading