Daddy Freeze reacts as a lady was beaten to death by her husband.
A young lady named Deborah Ukamaka Johnson who lives in Lagos with husband has been reported to have beaten to death by husband.
They got married when they are still in school and the marriage was against the wish of the Lady's parents.
The husband who is known by the Name Godspower Johnson on 21st of March 2019 beat the lady till she could not move her body again.
She was later rushed to the hospital where she couldn't make it.
Daddy Freeze took to his Instagram condemning the act.He wrote
"Don't be a dingbat, domestic violence is not a demon you can pray or cast out. It's a bad place you need to physically get out of.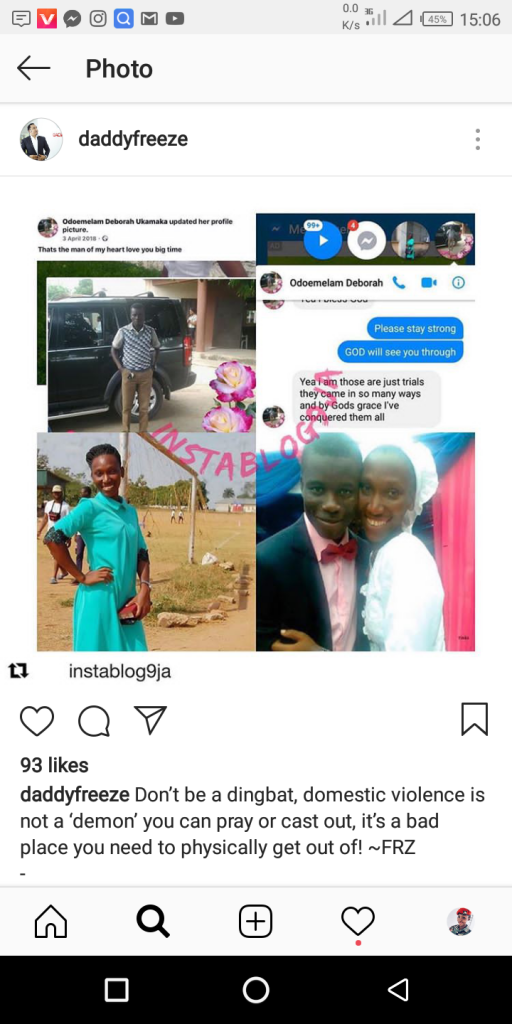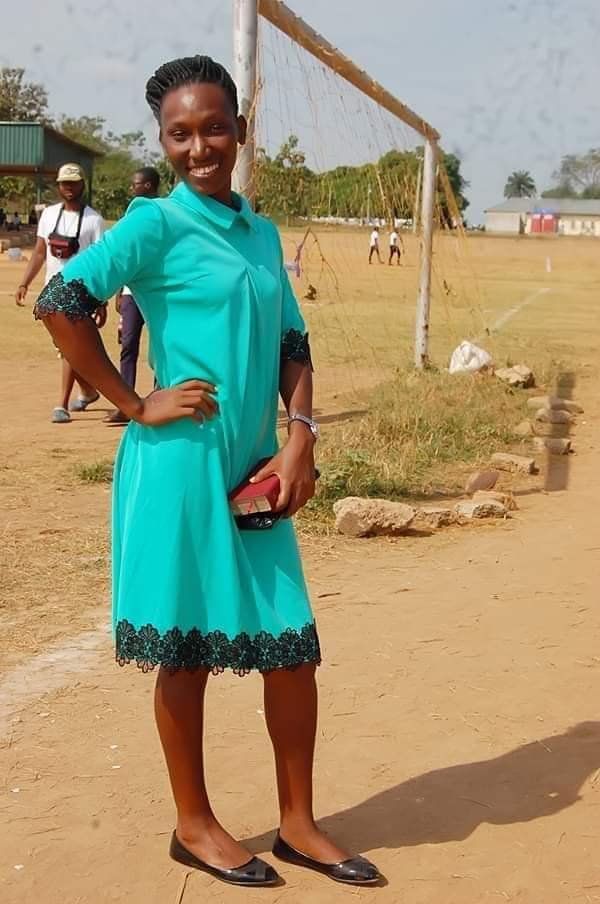 Meanwhile, The Husband has already been charged for murder by the court of law and has been taken to prison.